THE ISLE Game Server Hosting
Deploy a high performance THE ISLE game server instantly
Game
Mod Support
DDoS Protection
Locations
Price
Activation
Order
THE ISLE
Yes

Protected

30+

Worldwide

$0.43

per slot\player

Instant
Configure
What is
THE ISLE

?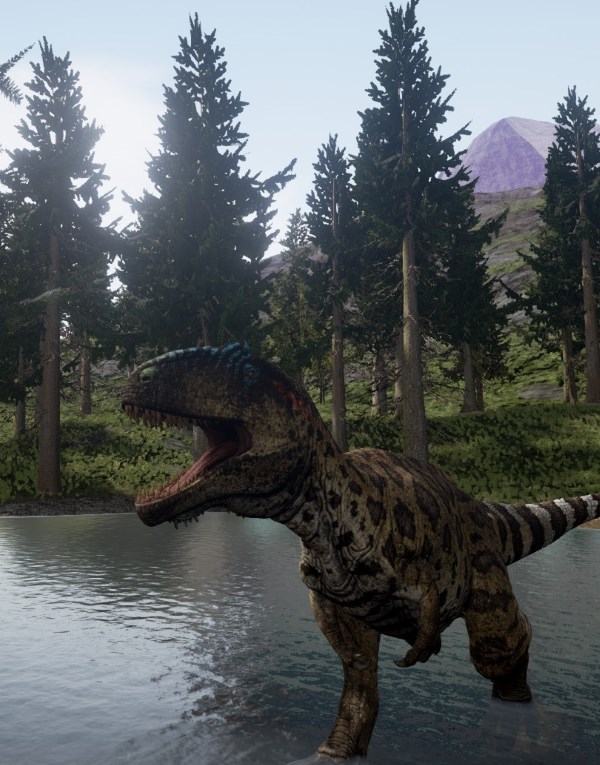 The Isle is a realistic, gritty, open-world survival horror game. There is only one goal in mind: Survival. The islands and its inhabitants will radically change, ever-evolving as players themselves learn how to survive. There are no waypoints, tutorials, or ulterior precepts in mind to alter play styles or purpose. In the end, the only person you can trust is yourself. KEY FEATURES IN EARLY ACCESS These features are currently in the game and though they are listed, may have bugs that have not been discovered or addressed. The Island: A vast landscape of dense jungle and open plains, hidden within are various ruins and expanses that hold insight as to what was here... Up to 100 players per server based on server hardware and bandwidth. Progression System - Start as a defenseless creature and work your way up to the mighty titans of the prehistoric era, falling all the way to the bottom of the food chain upon death. Basic Dinosaur Simulation - Basic needs such a thirst and hunger are present. Stalk your prey and avoid your predators among the dense forests and swamps. Playable Dinosaurs - Choose between more than 15 playable dinosaurs such as Austroraptor, Carnotaurus, Tyrannosaurus Rex, Gallimimus, Utahraptor, Acrocanthosaurus and Allosaurus, with many more planned ahead. Dedicated Server Binaries with Steam integration Basic Dinosaur AI An expansive island stretching larger than 16x16km²
Live statistics coming soon..
All our Game Server Services come with the features you need
Check out all of the essential Dedicated Game Servers game server features that come with your server rental
---
Instant server setup
Switch locations at any time
Full FTP access
Full database access
Scheduled server Scripts\Backups
Latest versions of supported mods
Control Panel - modify server settings
High Performance Xeon processors
SSD drives
integrated backup
Server passlocking / map changing
Advanced DDoS Protection
Highly Customized Tcadmin control panel
Change mods easily
Add admins in one click
Install mods & plugins easily
Access to 3rd-party tools
Custom launch parameters
Server status - Start / Stop / Restart
Access to our Game Server Management Panel
Our full featured, game control panel allows you to configure and customize your game servers. Install supported mods / maps, switch locations, and change any setting with one click.
Full Control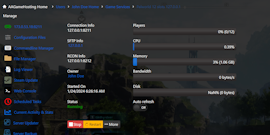 Start, Stop, Reinstall, you have full control over your server with one click. You can schedule tasks to run scripts, backups and more!
One click install Mod Solutions
Switch to and install mods at any time with one click, straight from our game control panel, latest updates are always available
SERVER HOSTING LOCATIONS
AA Game Hosting offers Network coverage worldwide, providing the very best network coverage in over
13

locations, Connect to your players all around the world, with a low latency infrastructure solution no matter where you or your players may be! All our servers are DDoS Protected. We currently offer hosting in the locations on the map below.